Proven VEITH quality for your field of application
"From a punch supplier of the first hour to a system supplier" - this is how VEITH's development in the field of punching technology can be briefly described. Over the decades, we have set standards with our quality standard, which are still optimized today, because quality and precision are our passion. We offer a wide range of products for the multitude of possible applications.
Tool life increase due to ground surface
Coordinated heat treatment
Application optimized products
We offer a wide range of punch designs in various materials for the multitude of possible applications. Heat treatment tailored to the material and application, as well as any form of surface treatment are part of our range of services.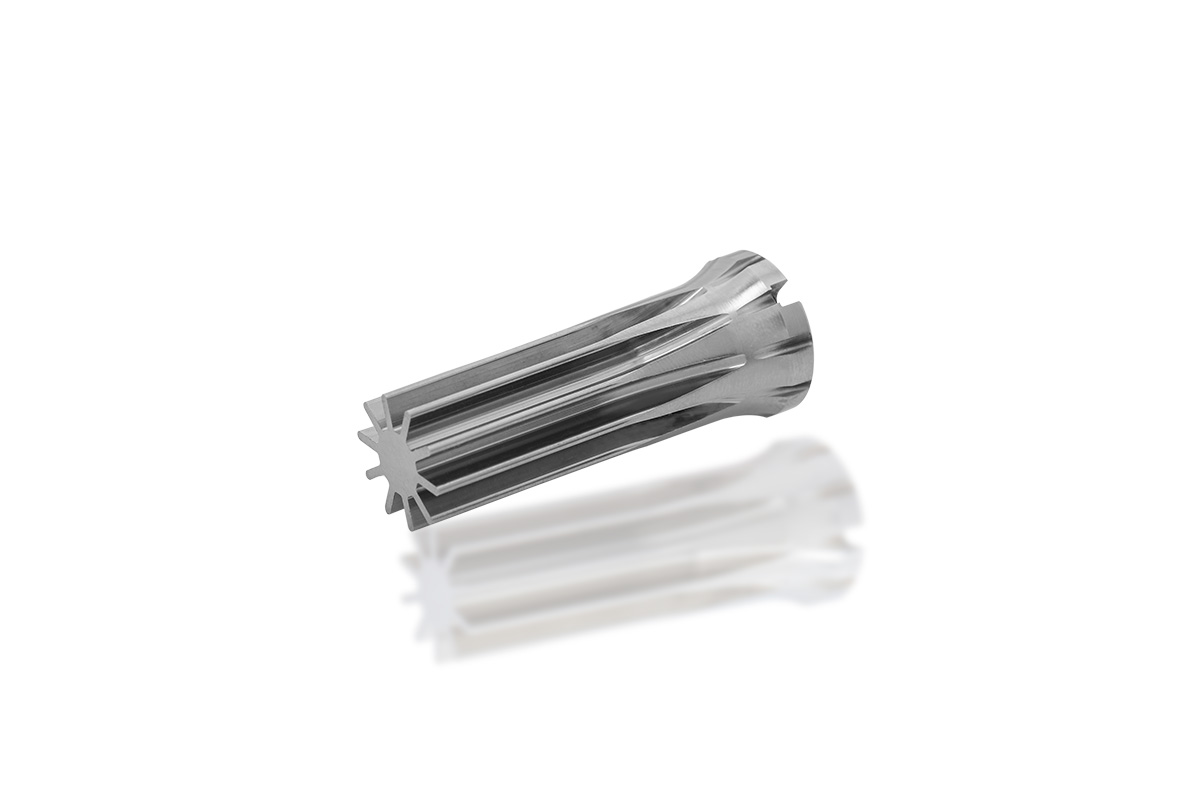 With toolmaking standards from Veith, you are always on the safe side. For the growing demands of the market in the field of toolmaking, Veith always provides you with the right solution. The experience from our in-house tool shop as well as our stamping shop offers us unique possibilities to provide optimal advice and individual service.
We are your problem solver when it comes to borderline applications. With our own developments, such as the trombone neck punch, but also with a good network in the areas of raw materials and surface technology, we can offer the optimal product for your application. Increase your productivity, reduce your downtimes, increase the service life of your tools - all this is our incentive and our core competence. 
Cutting stamp
Coordinated heat treatment
DIN stamp or special design
24 hours delivery service
Product supplement: journal counterbore
Standard stamp according to DIN/ISO
Drawing special postmarks
Tool life increase due to ground surface
Cutting and guiding bushes
Guide elements
Smooth according to ISO 9182-2/ DIN 9825
For large tool making ISO 9182-3/DIN 9833
With collar ISO 9182-5/ DIN 9833
With center waistband
Interchangeable guide column with conical shaft ISO 9182-4/ DIN 9825
With collar ISO 9448-6/ DIN 9831
With flange 9448-4/ DIN 9831
Steel/bronze with solid lubricant 9448-2/ DIN 9831
Ball bearing bushes smooth and with collar ISO 9448-7/ DIN 9831
Ball cages
With bronze collar with solid lubricant ISO 9448/ DIN 9834
Roller guides 
Marking tools
CERVICAL SPINE
HWS Premium
ø-38 and ø-40 available
With or without embossing die for layer display
round and oval design 
incl. 2 engraving fields (part number & multiple part number)
alternatively with three engraving fields for additional factory marking
Punching oil
High performance machining oil 
Very low fog 
high rinsing and cooling effect
clean surfaces free of scoring 
Optimum tool life 
High separation effect between the friction partners workpiece and tool
Tenon counterbore
Tenon counterbore for trombone neck
Countersink for 60° - countersunk head according to DIN 9861
Set also available in wooden storage boxes